Buying off the plan can unlock a range of exciting opportunities, such as beautifully designed apartments for sale in Sydney's vibrant inner locations. So how do you know that what you're getting will be finished to a high standard – and when can you expect the keys? Here, we answer some of your most frequent questions about buying off the plan.
How can I be confident of the quality of the build?
This is a common question for many apartment buyers. How can you be sure about the quality of something before you can actually see it? This is where it's imperative that you choose a project by a reputable developer with a proven track record of quality developments, such as Crown Group. You'll be able to research other properties that have been developed by the same team; assess the resale values of other apartments by the same developer; and ultimately feel confident that your new apartment will be finished with the closest attention to detail.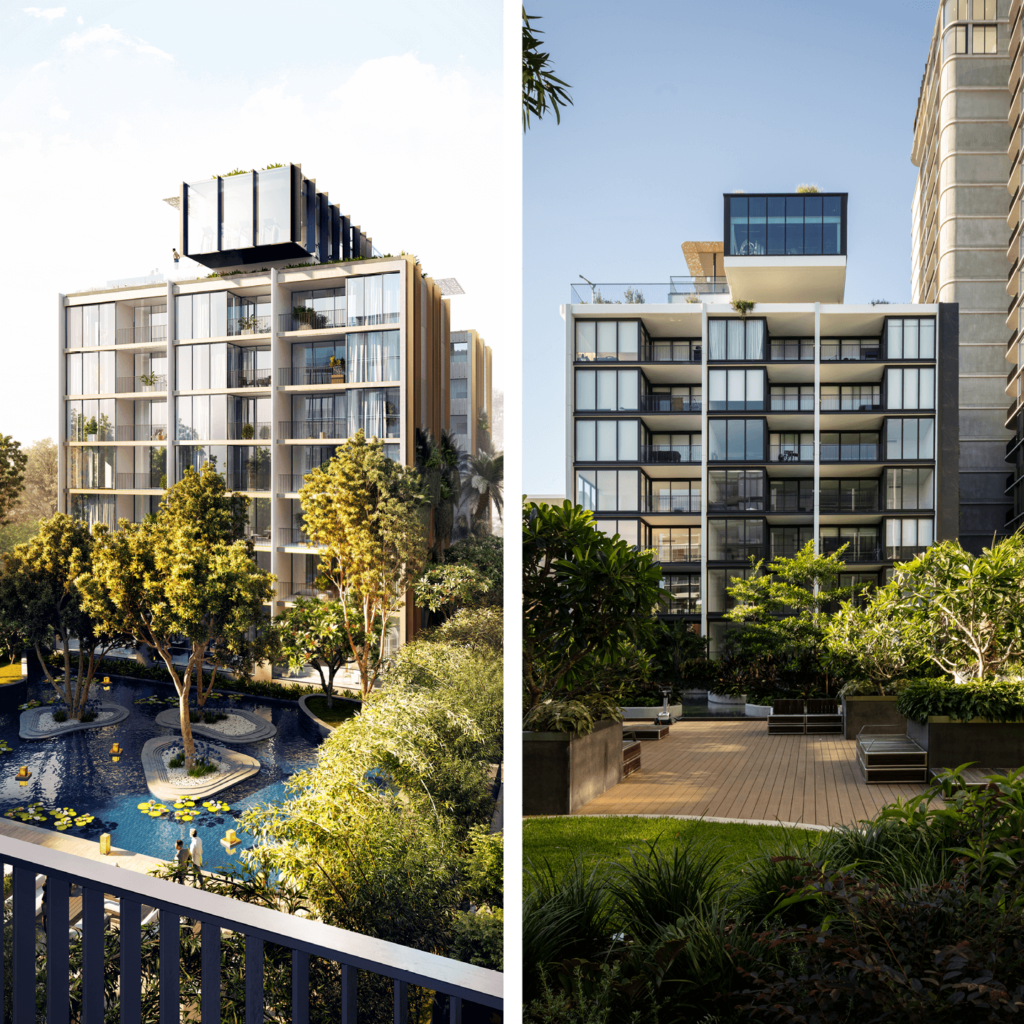 Can I expect an identical version of a display apartment or render?
The best way to get a feel for your new luxury apartment is often viewing the display apartment or rendered images. While a display apartment provides a clear example of the quality you can expect, there can often be different apartment types and designs available within a building. Here's where it's important to look over your contract of sale to see where details may be different. You can be assured that Crown Group properties are finished with meticulous build and finish quality.
When will I be able to move in or rent out my new apartment?
There is naturally no one-size-fits-all answer to this question, but your contract of sale and its sunset clause should provide clarity about when you can expect to receive your keys. The sunset clause provides a date by which the occupancy permit should be issued for your new property. If this date isn't met, then your deposit would typically be refunded and you would be freed from the agreement. Again, buying with a reputable developer will minimise the likelihood of this ever happening. Before you know it, you could be moving in or offering your luxury apartments for rent in Sydney.
How much deposit will I need when buying off the plan?
Typically speaking, an off-the-plan property purchase requires a 10% deposit paid as you sign the contract, with the balance due upon completion. Your deposit is usually kept safe in a legislated trust account until the project is completed or the sunset period passes. When buying an existing property you would typically pay the entire deposit upfront, but buying off the plan gives you extra time to save money as your beautiful new apartment is being built.
You can explore stunning apartments for sale in Waterloo, Eastlakes, Green Square and the Sydney CBD within the world-renowned Crown Group portfolio. You can also register for updates on luxury apartments in Melbourne for sale, with Brisbane and Los Angeles opportunities also coming soon.