Who wouldn't prefer to move into a brand-new luxury apartment as opposed to an older property? While most buyers would choose new over old, the common misconceptions of buying off-the-plan can turn some people away from what might be a prime opportunity. Let's go through the major advantages and potential disadvantages of buying off-the-plan apartments in Sydney, to help you decide if it's right for you.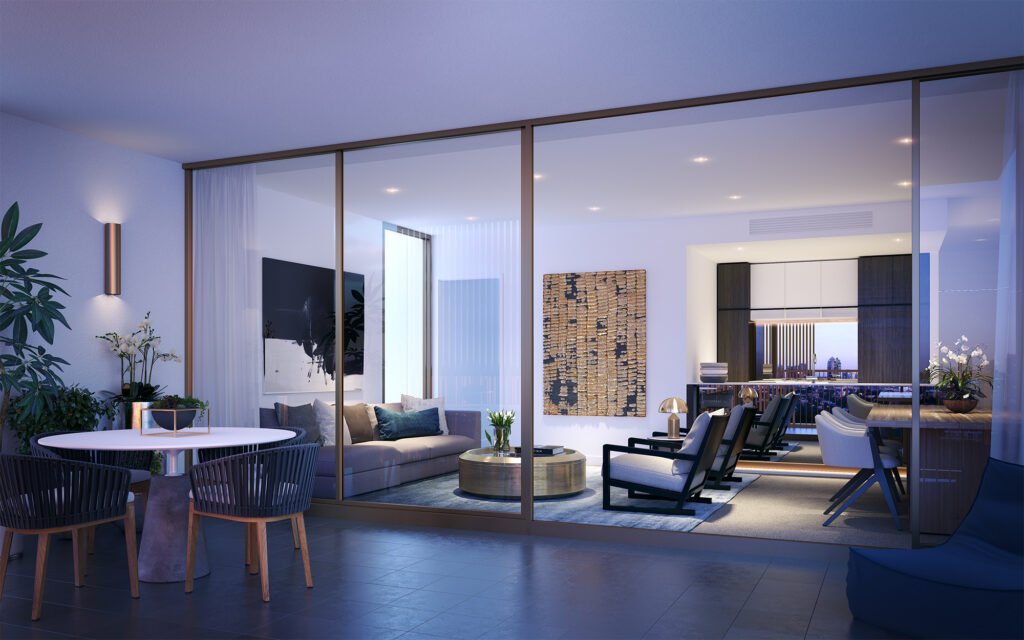 Advantages
There's a lower deposit for most new properties.
In most cases you'll only need a 10% deposit to the developer of an off-the-plan apartment until the property is completed. This is significantly lower than the 20% deposit that's recommended and often required if you're buying an existing property. Buying new also gives you the unique chance to save aggressively throughout the building process, and therefore minimise your interest payments once your property is completed.
You could protect yourself against price rises.
The great thing about buying off-the-plan property is that you can lock in the price at the moment you sign the contract. While this means the value of the property could potentially go down while it's being built, it also means it can go up – which is particularly useful in a market upswing. Imagine moving in and knowing you paid a lot less than your neighbours did.
You could make the most of stamp duty savings and first home grants.
One of the most appealing advantages of buying a new property in Sydney is that the NSW Government has measures in place to make your purchase easier if it's your first home. For example, if you buy Sydney CBD, Waterloo, Eastlakes, Green Square or Parramatta apartments as a first home buyer, you'll probably be eligible for the first home buyer's $10,000 grant for purchasers of new homes up to $600,000. You're also likely to be eligible to pay no stamp duty on all first homes up to $650,000, with stamp duty relief for first homes up to $800,000. That could potentially mean tens of thousands of dollars in savings.
Potential Disadvantages
The building process could be disrupted.
There are so many variables in the construction process, and occasionally things can go awry as a property is being built. Most contracts will have a sunset clause which states the date that your property should be completed by. If it's not completed by this date, then you as the buyer will generally have the right to exit the contract and have your deposit refunded. Be sure to check that these conditions are included in your contract to avoid losing your deposit, and choose a reputable developer with a track record of completing similar projects.
Strata fees could be higher than expected.
As an owner of existing or off-the-plan apartments, you'll be required to make regular payments to cover the costs of maintaining and repairing shared areas of the property like swimming pools, gardens and corridors. You can – and should – ask to see the pre-purchase property inspection report before you buy to check what costs you can expect. The good news is that New South Wales now has a building bond scheme in place which holds developers responsible for building defects, helping to protect buyers to an extent.
You might not get what you had in mind.
You may be shown glossy flyers of marble countertops and floor-to-ceiling windows, but sometimes these plans can change while your property is being built. Most developers include a clause in their contract that allows a certain variation in finishes and layout. Small changes may be acceptable, but the last thing you want is to receive a property that looks or feels drastically different to what you expected. There are a few ways to minimise this risk: one is to ensure you're working with a reputable developer like Crown Group. Another is to ensure that your contract includes a clear outline of what to expect, and the extent of any possible variations.
Buyers shouldn't be turned away from buying off-the-plan in Sydney; actually, it can have a number of benefits. As with any property purchase, it simply pays to do your research and take care with your contract before signing on the dotted line.