High-end property in Sydney brings with it a myriad of benefits: superior quality, cutting-edge style, appealing amenities and central city locations. It's also a popular choice for investors who are looking to future-proof their property portfolio in Australia. Here's why.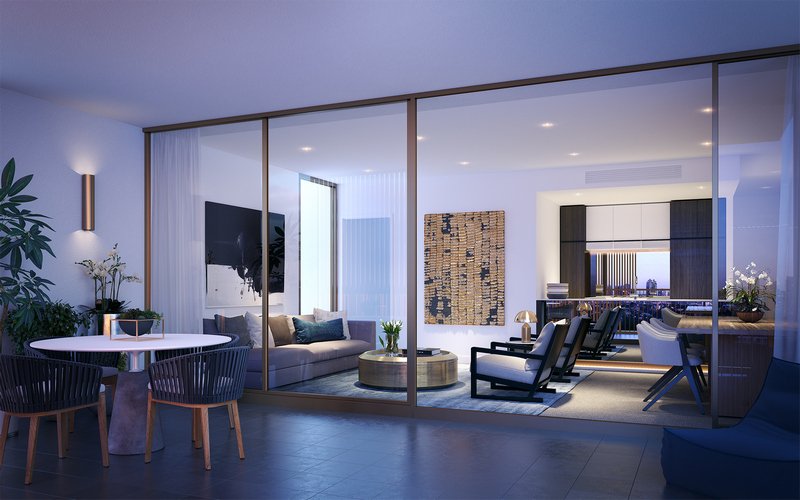 Sydney has some of the best value luxury property in the world.
The 2019 Knight Frank Wealth Report states that Sydney offers optimal value for your investment on a global scale, with US$1 million buying 52 m2of luxury property in the Australian city, compared to 22m2 in Hong Kong, 31 m2 in London and 36 m2 in Singapore. International investors can spend the same amount to purchase a larger premium property in an excellent Sydney location with all of the modern amenities, which has all the right ingredients for high rental appeal.
The modern life is focused on quality, not quantity.
Where the Aussie dream was once represented by a big backyard, it now looks like a connected inner-city life and an easy commute. There are numerous demographics turning to central apartments rather than a house in the suburbs in 2019. Baby boomers are wanting to downsize to luxurious inner-city apartments; more families than ever before are choosing modern apartment living with all of its benefits like gyms and swimming pools; and there are now over 35,000 international students living and studying in Sydney's local area – many of whom have the means to rent a premium property to themselves. All of these people will be seeking quality, connectivity and premium amenities in the apartments they rent or buy, contributing to the demand for high-end real estate.
Location really is key for high-end properties.
Architect-designed apartments in the heart of the city, Waterloo and the new Green Square are now within easier reach for savvy investors. New infrastructure developments are also opening up additional locations with great potential. Consider the revitalised Eastlakes area as an example, situated just six kilometres from the CBD and three from the airport.
The future CBD and South East Light Rail promises even greater connection to luxury apartments in this area with a new station at Kingsford. A one, two, or three bedroom apartment at Eastlakes Live could be the perfect opportunity to capitalise on this interest.
The future Sydney Metro line also promises to attract interest from both investors and tenants to areas such as Waterloo, with a shorter commute to work and leisure options. Investors would be smart to snap up properties in these inner-city suburbs early, as mainstream interest could drive prices sky high. As with all property investment, choosing the right location and development can ensure growing demand for your luxury property purchase in 2019 and beyond.