Based in Sydney's inner city, Waterloo is a neighbourhood that is fast establishing itself as a stylish and beautiful place to live. Situated at the edge of Moore Park and home to the famous Danks Street, this area is filled to the brim with quirky warehouse cafes, edgy art galleries and awe-inspiring designer stores while still holding onto its memories of its industrial, working-class past. This area is one to keep an eye on.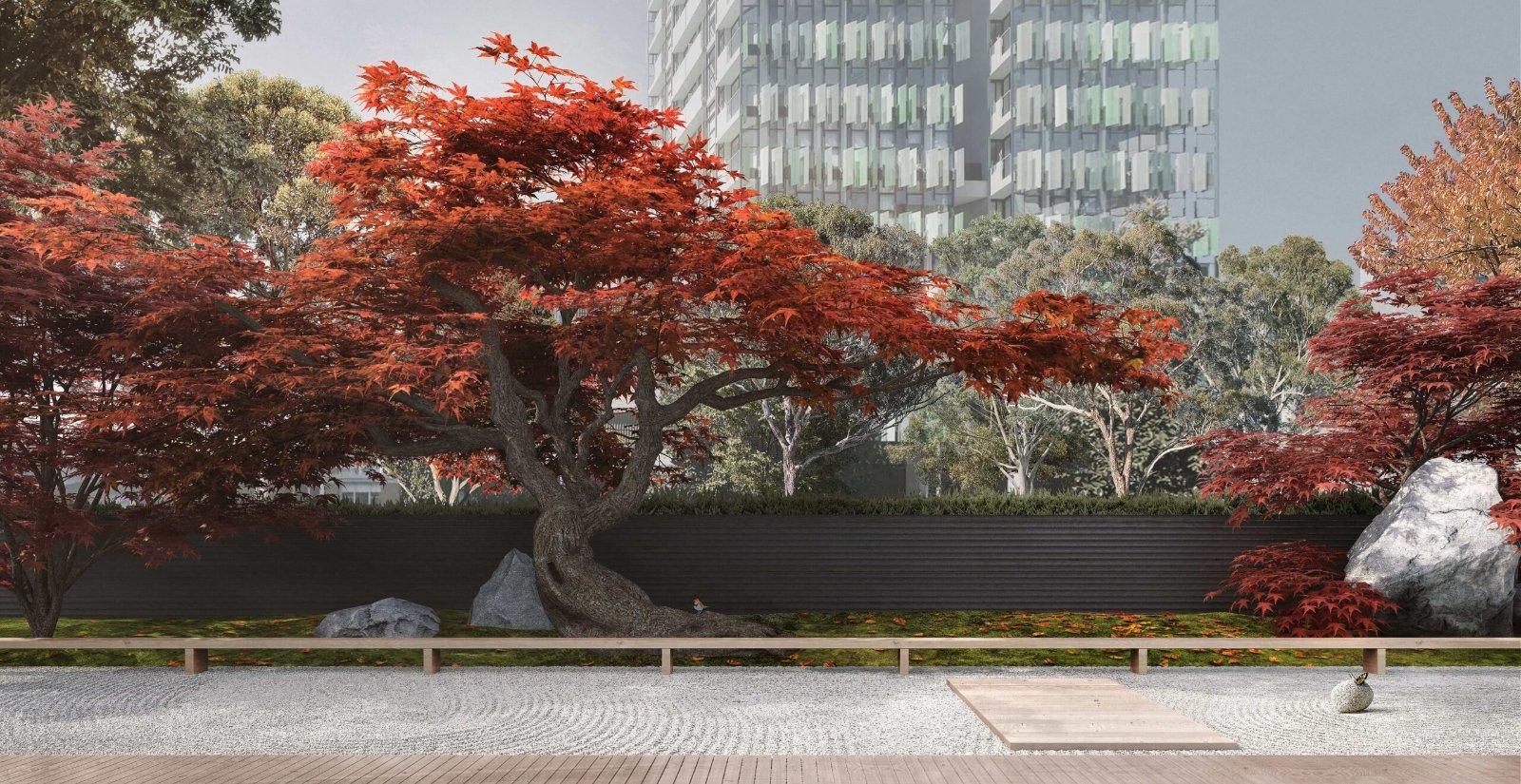 A meeting of the world's greatest minds
Enter Mastery by Crown Group. World-renowned Kengo Kuma, Koichi Takada and Silvester Fuller have partnered to create what some are calling monuments to excellence. Three different architecture firms have collaborated to create the stunning Mastery precinct, which comprises five exceptional and elegant buildings right in the heart of Waterloo. The alliance is the first of its kind, not only for Sydney but the world as well – and the synergy between these three powerhouses shows.
Exceptional location
Mastery by Crown Group can be found nestled in Waterloo. Based just 4km from the bustling Sydney CBD, it is conveniently placed between the suburbs of Redfern, Moore Park and Alexandria. It's only six minutes to Green Square Station, 4km to the CBD and just a one minute drive from the highway.
While it was initially an industrial area, Waterloo is fast becoming a highly sought-after destination to live, play and work, complete with sprawling parklands, vibrant culinary hangouts, and shops galore. Prized by both families and singles alike, the area has much to offer, including schools, universities, parks, cafes, bars and much more. Fashionistas can find sanctuary at the East Village Shopping Centre, Danks St Plaza. Meanwhile, nature lovers and sports enthusiasts will be well served by the nearby Centennial Park, Sydney Cricket Ground and Moore Park Golf Course.
Delicious Food
Imagine fresh sushi with delicately prepared fish atop umami-flavoured rice. Then, let your mind wander to the salty and tongue-tingling broth, paired with homemade noodles in a traditional ramen. Or perhaps you'd prefer the ease of yakitori – street food that's served piping hot with bursting with flavour. Whatever your preferences, Japan is a country known for its mouthwatering cuisine.
With two Japanese architectural geniuses on the team, it comes as no surprise that Mastery by Crown Group will be home to a plethora of first-class Japanese eateries. In a delightful and sophisticated fusion of east and west, we predict that Mastery's Japanese-oriented eat street will soon become a Sydney favourite.
Effortless luxury
Mastery by Crown Group will feature stunning appointed studios, 1, 2, and 3 bedroom apartments, as well as penthouse suites. 386 luxury apartments will be spaced across five buildings ranging from six to 20 storeys. Each one boasts elegance, class and a reinvigorated way of living that prioritises spacious living in the heart of the city.
Inspired by the interplay of light and shadow (hikari and kage), the interior of every apartment will feature modern and sophisticated fittings and furnishings. Unruffled design essence embraces a zen aesthetic, creating a retreat from today's demanding urban lifestyle.
Known for striking Viking and Arc Apartments, Mastery by Crown Group is Waterloo's latest luxury apartment and greatest architectural wonder. To enquire about apartments for sale in Sydney, get in touch with the team today.