Exploring Property Trends and Outlooks
Outlook and Opportunity
The Search for Smaller Homes
High Expectations for Sydney Unit Prices
A Promising View for Landlords
A Final Word
Outlook and Opportunity
While Australian property prices have recently seen a significant dip across the board, this doesn't need to be seen as negative news. Rather, the price adjustment in the local property market could provide the perfect opportunity to get your foot in the door to your next investment.
But can we be confident that Australian property prices will rally and rise over time? While it's impossible to accurately predict the future, the indications are encouraging. The Reserve Bank of Australia has held off interest rate rises for the foreseeable future. Australia has a stable society, new jobs being created and solid population growth, meaning demand for housing will likely continue to grow. The median Australian house price has grown an astonishing 412% since 1993, with the average unit price not far behind at 316% .
History would suggest that the current downturn is a temporary lull, and that Australian house prices will continue to improve exponentially over the next decade and beyond. One report by Aussie and CoreLogic predicts that based on past growth, Sydney's median house value could be $6.35 million in 2043 and a typical apartment could be worth $3.47 million by 2043. But why is this the case? Let's take a closer look at key Australian property trends.
The Search for Smaller Homes
One of the most effective ways to predict the future is to look to the past, and if recent trends have told us anything it's that Australians are moving to capital cities and into more compact and central homes. Higher density homes accounted for 29.6% of all dwelling sales as of April 2018, compared with 22.7% as of 1993 .
This change makes perfect sense. Younger generations are finding appeal in a more urban lifestyle close to retail options, restaurants and bars, as well as the career opportunities that only capital cities can provide. The Australian Bureau of Statistics predicts a significant increase in the occurrence of single-person households in the future, from 2.1 million in 2011 to between 3.3 and 3.4 million households in 2036 . It's also expected that child-free couples will become the most common family type in Australia by between 2029 and 2023. Many Australians will be living solo or with their partner, and wanting the ideal city lifestyle.
All of these factors point to the fact that more Australians are going to be looking for studio, one or two bedroom units in central locations close to public transport and city amenities.
High Expectations for Sydney Unit Prices
Developers and builders have foreseen the trend of smaller households and an increased desire for urban lifestyles for some time, which goes some way in explaining the oversupply of inner-city units in Sydney, Brisbane and Melbourne. Generally, this has seen a fall in unit sales.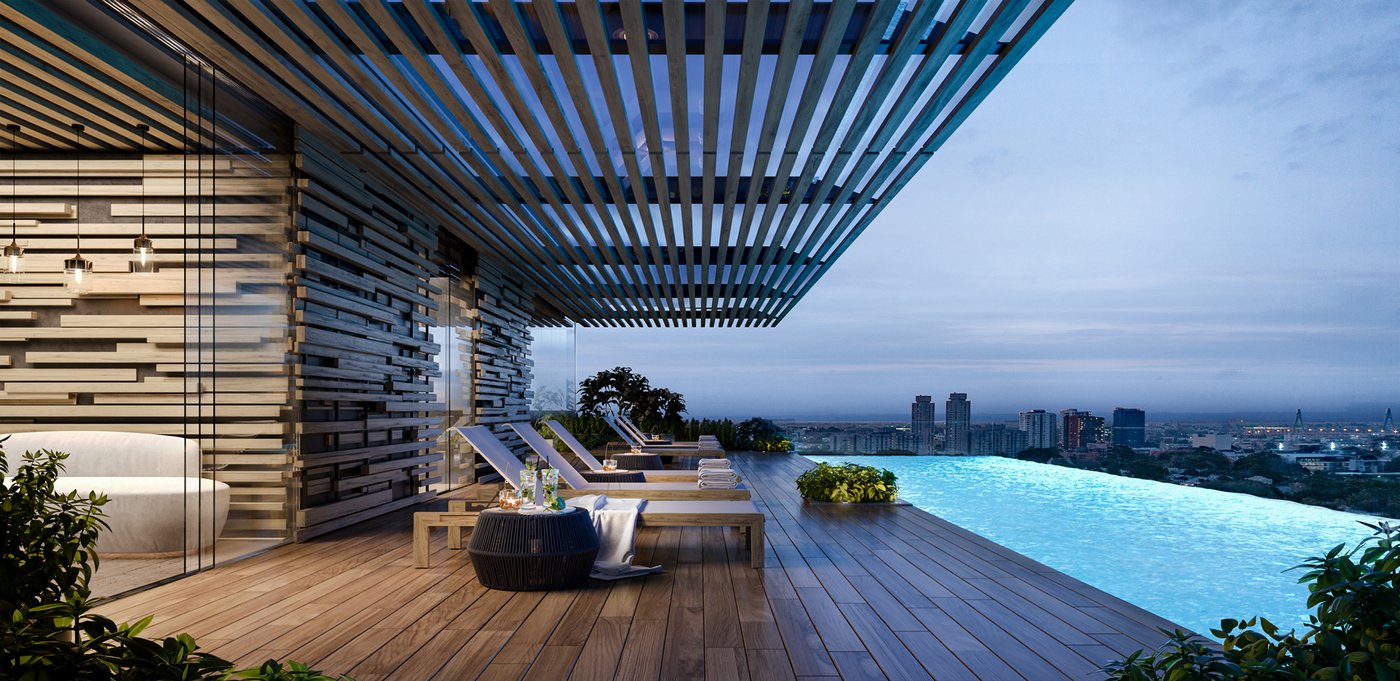 However, this can be good news for investors, in the sense that now could be an ideal time to buy a central apartment while sales and prices are at a lower level. It's predicted that higher-density property could see significant growth in the next decade. Sydney units, for example, are expected to rise by 3-5% in the next couple of years and could be worth an average of $1.34 million by the end of 2028 based on past growth – that's almost double the current median price .
Looking onward to 2043, the Australian median price for a unit could be as high as $2,146,742, with Sydney expected to come out miles in front at a median price of $3,471,588. This is followed by Melbourne at a median price of $2,847,206 .
A Promising View for Landlords
There is one more important Australian property trend from recent years to consider, which is the fact that younger people are more likely to rent than in previous years. There has been a 38% increase in the private rental sector over the past decade, with renters now making up over a quarter of all households. More young tenants are renting well into their late thirties and beyond, and have decided to put the money they may have used for buying a home into superannuation and enjoying their lifestyle . There is now a sizeable proportion of people living in Australia who intend to rent for the rest of their lives.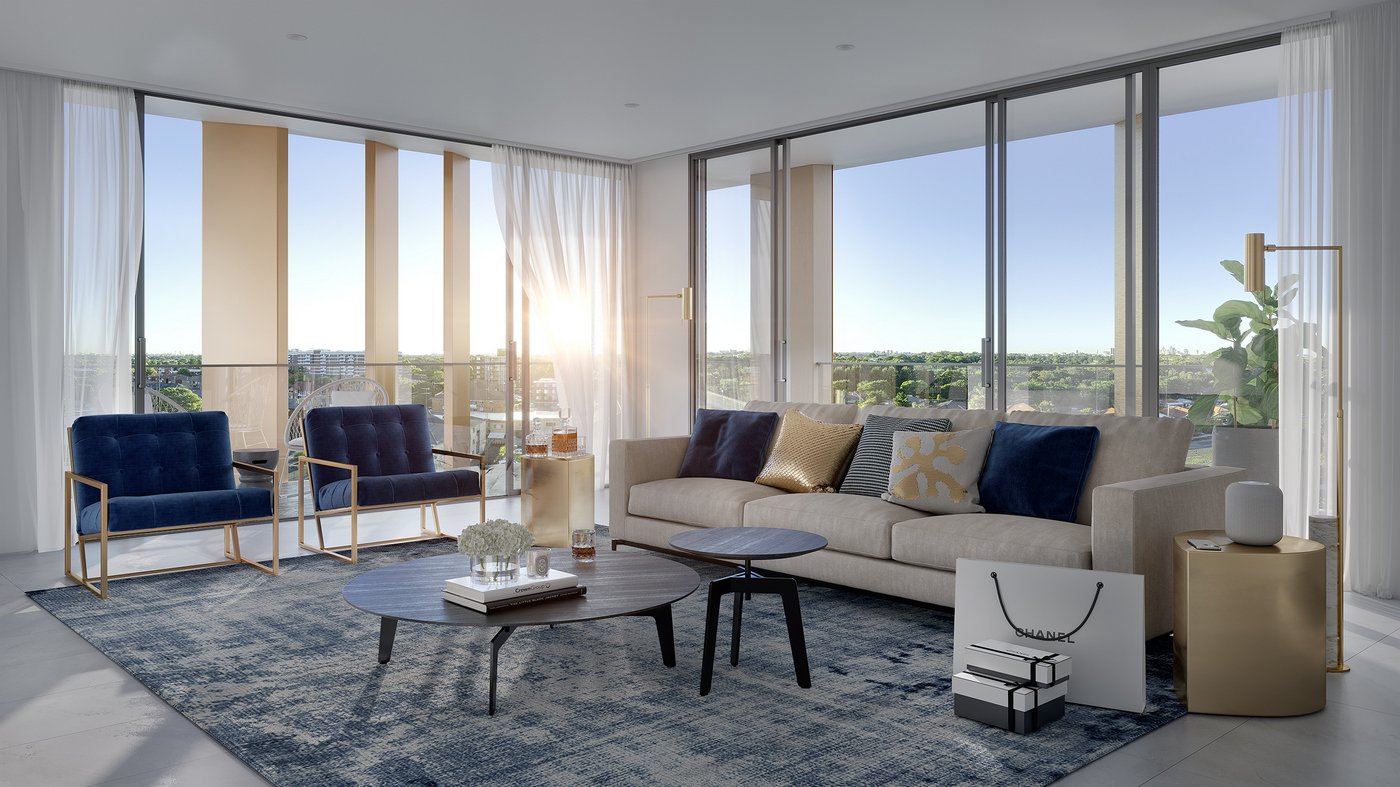 What does this mean for landlords? This environment could well result in a higher demand for high-quality rental properties that are close to the city centre, as well as a growing tenant pool of successful professional tenants who are both capable and willing to splash out on a more luxurious inner-city lifestyle.
Add to this the fact that education now accounts for around 10% of Australia's total exports , and investors may do well to be looking at buying quality rental properties that are conveniently close to reputable universities in Sydney and Melbourne.
A Final Word
While the current property landscape may be turning some investors away, others are instead seeing it as a golden opportunity to secure highly desirable homes while prices are competitive. After all, buying in the trough rather than the boom of price cycles is a key strategy to increasing returns.
There are number of factors that support the belief that more compact and central urban homes will be a highly popular residence in the future, for both homeowners and renters. There are also indications that property prices will bounce back with strength in the next decade and beyond based on historical behaviour.
If you are in the market for your next home or property investment, keep in mind that today's news stories about the Australian property market could well be a sign of far more positive things to come.