It seems that many of us are craving greater connection with our communities, and the many changes we've already seen in 2020 have highlighted the importance of our relationships with the people and the places close to home. From shared gardens to cultural immersion, here are five ways to connect with and experience your community.
Get to know your local library
The local library is one of the ultimate community spaces, and the brand new Green Square Library is a perfect example. This state-of-the-art library features a peaceful reading room, subterranean garden and an open-air amphitheatre for events. The Green Square Library also happens to be just one minute from Infinity by Crown Group, where residents have a shared function room with kitchen facilities, music rooms with baby grand pianos, gym, infinity pool and spa, kids' playroom with gaming consoles and a cinema room.
Find the rich flavours
One of the best things about Sydney's diversity is the fact that you can find an extraordinary array of different cuisines from around the world in your own neighbourhood. Mastery by Crown Group offers Waterloo apartments in Sydney spanning across five diverse buildings that will be surrounded by some of the city's best Japanese-influenced eateries. You'll never need to wonder about where to find fresh and flavourful fare close to home.
Take in the views of your city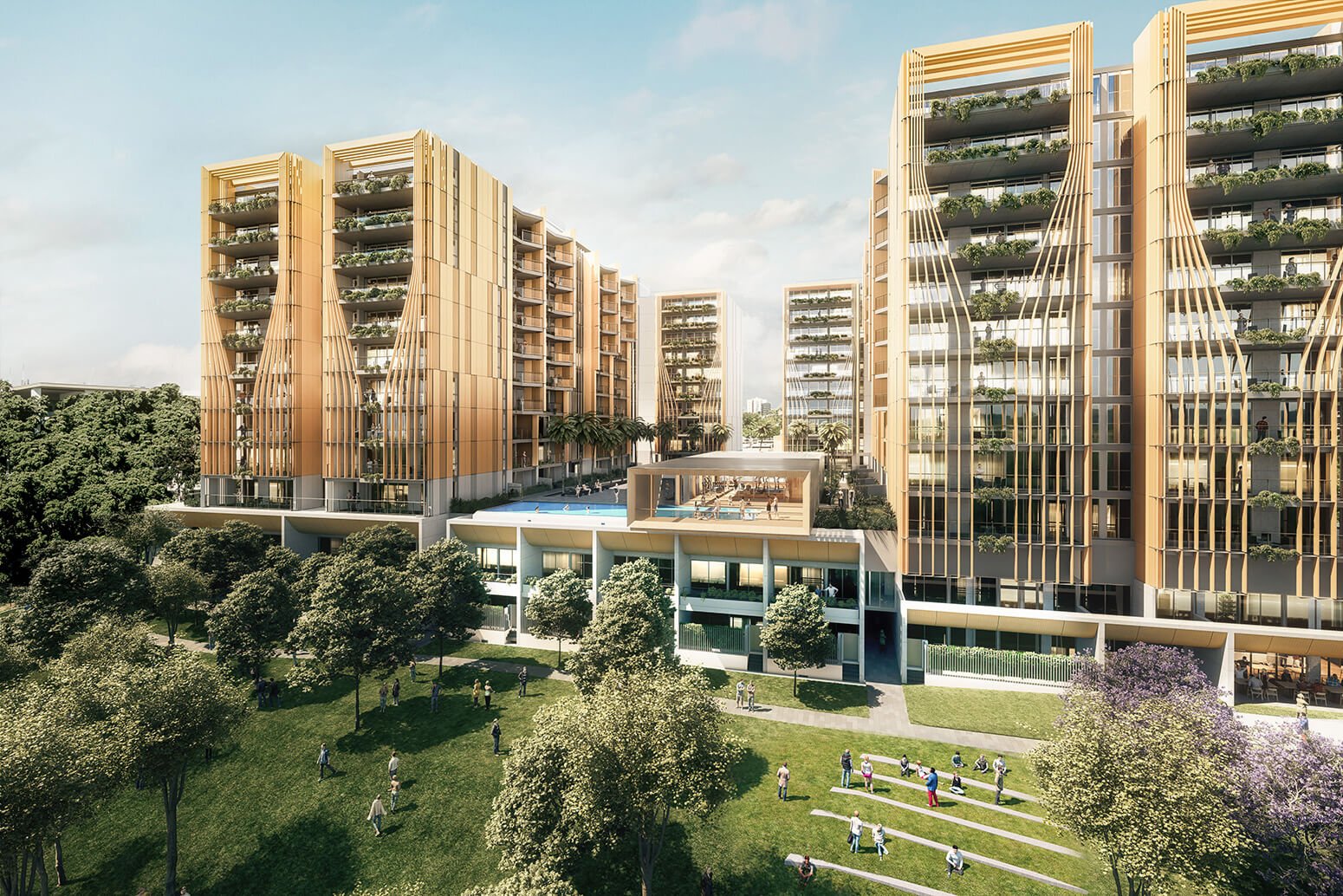 Communities are formed by the interactions you have as you walk, work and play in the city, but it's also wonderful to see that city from a different perspective whenever you can. At Arc by Crown Group in Sydney's CBD, there's a luxurious rooftop lounge where you can host friends or interact with other residents while enjoying panoramic city views. It's an extraordinary place to connect with your city and watch the boats glide into Darling Harbour at night – not to mention fireworks when Sydney's special events take place.
Embrace the arts in your community
The arts and cultural scene can nourish the soul of a city, and an apartment in the Melbourne Arts Precinct of Southbank will place you in a community with the highest concentration of creative, arts and cultural organisations anywhere in the world. Our upcoming apartments in Melbourne will be at the heart of this community. The building has been designed with an arts theme by Koichi Takada Architects, including a proposed community arts space in the lower level that will host installations and exhibitions. These Melbourne apartments will also include a rooftop lounge and garden, gym and pool for residents to share.
Chill out riverside
When we first decided to develop our new apartments in Brisbane, we knew they had to be close to the meandering Brisbane River that provides the rhythm of the city. These new apartments will be conveniently close to the vibrant public spaces of the riverfront, yet will provide its own relaxed community in itself complete with infinity edge pool, spa, cabana and poolside lounges, barbecue facilities, gym and breakout spaces for yoga and relaxation. Stay tuned for further updates on this location.
From our completed communities to our upcoming developments, each Crown Group location is developed to provide meaningful connection to community and environment. Whether you're looking for luxury apartments for rent or to buy a new apartment in Sydney, you can search below to find the perfect property.