Crown Group has carved a reputation as a global property game changer. Its luxury apartment, hotel and retail developments have become renowned worldwide, melding a futuristic vision of a new way of living with inspired architecture and the enviable Australian lifestyle.
The company was co-founded by architect Iwan Sunito (Urban Taskforce Property Person of the Year 2015) and engineer Paul Sathio in Sydney in 1996 and has a $5 billion pipeline spanning five cities and three continents.
Crown Group's developments to date have changed the fabric of the cities in which they are located, adding new communities with inspired architecture and a desirable new way of life. Today, Crown Group has many major developments underway across Australia and in Indonesia.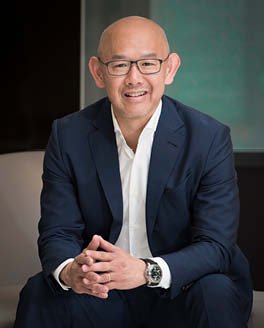 IWAN SUNITO
FOUNDER & CEO DEVELOPMENT
Crown Group's Co-founder and Chief Executive Officer Iwan Sunito graduated from UNSW with Bachelor of Architecture (Hons) and Master of Construction Management, receiving the UNSW Eric Daniels award for Excellence in Residential Design in 1992.
Iwan's accolades include Indonesia's Property & Bank Magazine Golden Leadership Award 2013, The Congress of Indonesian Diaspora Entrepreneur award 2013 and regional award at the 2013 Ernst & Young Entrepreneur of the Year Awards and the 2015 Urban Taskforce Property Person of the Year.
As a speaker, Iwan has been a special guest at The Bloomberg Economic Summit 2014, the 2013 UDIA Annual State Conference and the 2013 Global Congress of Indonesian Diaspora and The Property Congress in 2015.
Iwan was also honoured to be appointed a judge in the 2015 Ernst & Young Entrepreneur of the Year Awards.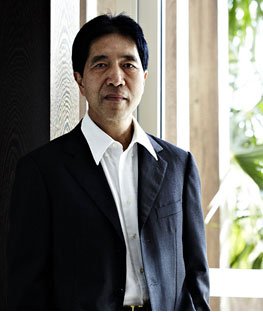 PAUL SATHIO
CEO CONSTRUCTION
Paul Sathio completed a Bachelor of Engineering in Civil Engineering at University of Technology Sydney (UTS) and a Masters of Engineering Science at University of NSW in Sydney. Paul has more than two decades' experience in the construction and development industry.
Paul began his career in bridge construction before he established his own development company in 1990 with a 15-villa residential development project in the Sydney suburb of Ryde. Paul's hands on approach led him to oversee all elements of development, from drawing up concept designs and working on construction sites to creating sales and marketing strategies.